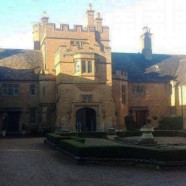 Moving Home Avon Dassett Warwickshire
March 2015
It was a great day for a move and we were off to Avon Dassett to help some clients move home. This was a lovely property, a big stately home located near Banbury just off the M40.
The client`s were great and treated the team really well and the guys loved the tea and bacon sandwiches they were given! Much appreciated.
Avon Dassett is a small village in Warwickshire with a population of just 210. The settlement is in among the Burton Dassett Hills and is only 4 miles east of Kineton.
Restaurant nearby:
The Avon Bar & Restaurant
In the village is a lovely restaurant, but sadly at the moment it is closed. they are currentlylooking for a new buyer.
---