Are You Moving To London? Then We Can Help!
Below are couple of paragraphs describing why you should choose us to help with your move to the big city of London.
We  can trace our origins as a removal company back to the early 1900s and we have been offering a professional and reliable moving service for our clients` with a customer service that is second to none ever since. Our staff are professionally trained, friendly and take pride in their work.
We provide a comprehensive array of removal services to suit any budget and removal project. The services we provide for our clients include CCTV secure storage, specialist items, packing and packaging services. You can relax and be sure in the knowledge that you precise possessions are in safe hands and let us take the stresses and strains of moving home.
Pros & Cons for Moving to London
Jobs:
Being the capital of the UK, London is also the political, economic and cultural capital and is one of the big players in the international trade arena. Therefore London offers the new resident fantastic opportunities for employment, career and to further their education. The city is also a world leader and renowned in the field of Finance, Fashion, Tourism and the Arts.
Finding a Home:
There can be a problem here if you are renting or buying due to the fact that London is one of the most expensive cities in the world to find a home. This can be because of many factors, but the prices continue to rise year in year out. In 2016 average house prices rocketed to over £600,000, almost doubling in price since 2009. Renting has been following suit in price increases over the years and popular ways to solve this is to flat share or move further out into the suburbs and commute into work.
Entertainment and Tourist Attractions:
London has a wealth of things to do and see throughout the city, but many of these are located in the city centre and on the Thames. Some attractions are free to go and visit and only ask for a voluntary donation including the Tate Galleries and National Museums.
London is famous for it 1000`s of restaurants that cater for all tastes and budgets and cover just about every worldwide cuisine imaginable. From the top 5-star restaurants to street food, there is a place to eat for all!
Shopping is another not to be missed occasion when in the capital and is considered to be Europe`s best and most popular shopping destination attracting visitors from all over the world especially to the famous Oxford Street and Harrods, which can hurt your wallet a bit.
The theatre goer is also well catered for in London. There are many shows and musicals performing throughout the capital every day of the year. The show must go on and it certainly does in London.
Summary:
Whatever your reasons to move to London there is certainly many aspects to consider when relocating to the capital, but one thing to be said is that it won't be a boring move.

"Why, Sir, you find no man, at all intellectual, who is willing to leave London. No, Sir, when a man is tired of London, he is tired of life; for there is in London all that life can afford."
— Samuel Johnson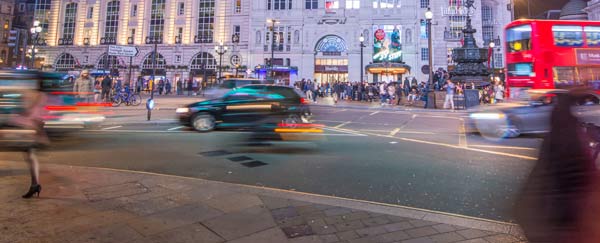 Removal Services and Products
• Free Quotes
• Boxes
• Business & industrial removals
• Domestic removals & storage
• Export packers
• Furniture removals
• House clearance
• Packing services
• Piano removals
• Relocation agents
• Removal boxes
• Storage
• Specialists In Antique & Fine Art Removals
• Complete Removals Service
• Wooden Container Storage
• Bay Storage
• Secure CCTV Storage
• Fully Uniformed Staff
• Office, Commercial & Domestic Removals
• Dismantle & Reassembly Service
• Packing materials available for Purchase
• Vast Range of Packing materials
• Nationwide removal services